Welcome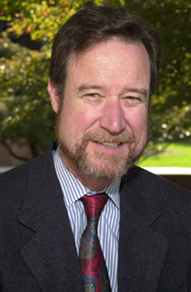 Announcement:
NAACSOS is now part of The Computational Social Science Society of the Americas.
Dear NAACSOS members, potential members, and interested colleagues,
Greetings to all of you, including our foreign members and those who remain active; many thanks for your hard work. I encourage everyone to renew or initiate their membership, as the case may be. A strong membership is critical for the life of our Association, for without many active members it is very difficult to create the professional benefits we all wish to enjoy.
This year (2009) our NAACSOS Annual Conference will he held on 23-24 October, at Arizona State University, Tempe/Phoenix, hosted by Bill Griffin as the local organizer/chair. Please mark your calendar for this exciting annual event where many papers will be presented by leading investigators and you will have an opportunity to renew friendships and make some new ones. We are especially fortunate to be able to hold our meeting at ASU and thus increase contacts with our western colleagues. Many thanks to Vice-President Bill Griffin and his team for making this possible.
Information on the 2009 Annual Conference will be posted at the NAACSOS website, including a Call for Papers and other important information. So, watch this space and I very much look forward to seeing you in Tucson in October!
Under separate cover, I'd also like to have an opportunity to write to you concerning the state of our Association and some ideas we have been developing since our last meeting here at Mason in summer 2008.
With warm wishes, wherever this message may find you!
Claudio
2009 - 2010 President Claudio Cioffi-Revilla
Email:
ccioffi@gmu.edu
Welcome to NAACSOS.
North American Association for Computational Social and Organizational Sciences